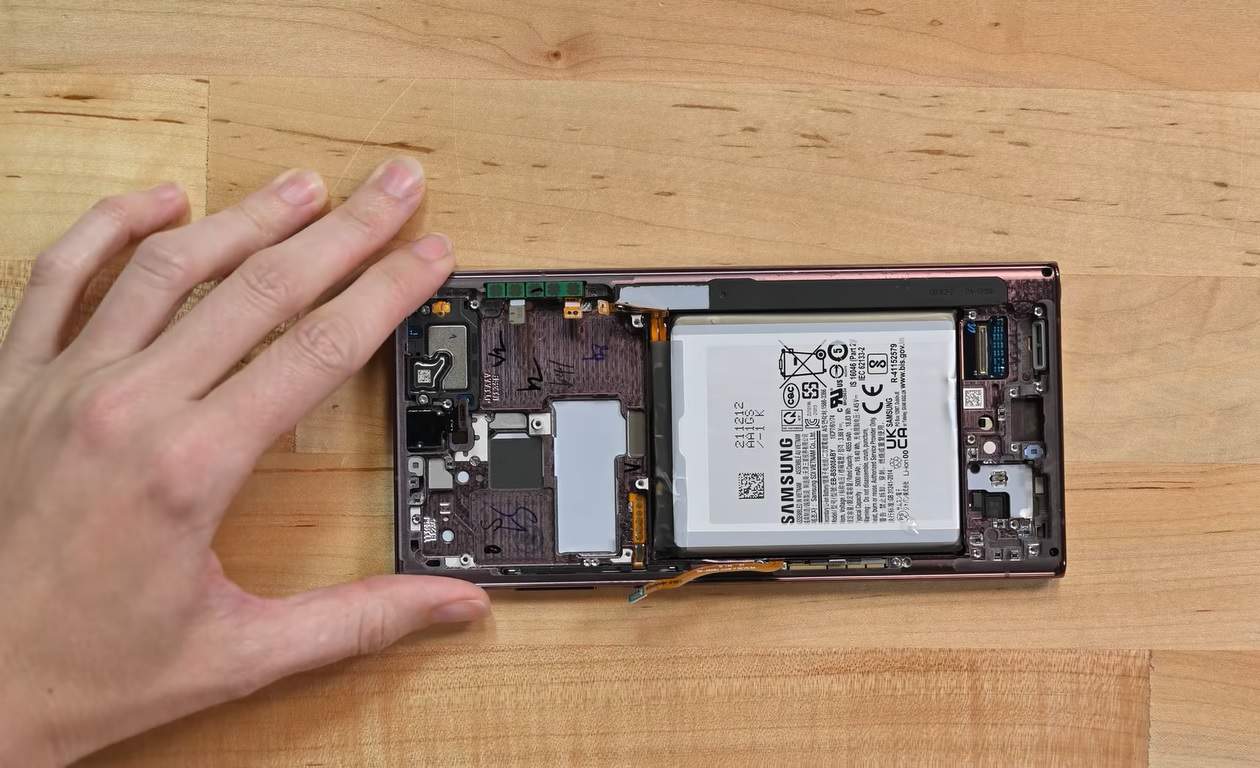 Samsung has announced a new self-repair program for Galaxy devices. The program will go live in the US this summer and will initially be available for the Galaxy S20, Galaxy S21, and Galaxy Tab S7 series. The Korean brand is collaborating with the well-known free repair company iFixit for this program.
Through this self-repair program, Samsung will provide Galaxy users with genuine parts, tools, and "intuitive, visual, step-by-step repair guides" for their devices. This will allow willing users with enough knowledge of what they are doing to repair their devices on their own.
According to Samsung, users will be able to self-replace the display, back glass, and charging ports of their Galaxy devices with the help of its repair guides. The company will accept the damaged/used parts from consumers for responsible recycling. This self-repair program will cover more Galaxy smartphones and tablets in the future. The Korean behemoth will share additional information regarding this program once it goes live later this year.
"At Samsung, we're creating more ways for consumers to extend the lifespan of our products with premium care experiences," said Ramon Gregory, SVP at Samsung Electronics America. "Availability of self-repair will provide our consumers the convenience and more options for sustainable solutions."
Samsung teams up with iFixit for a Galaxy self-repair program
Samsung has a vast network of repair services in the US. It covers 80 percent of the US population with same-day repair service in over 2,000 locations across the country. The company also offers a "We Come To You" service where a repair technician will visit customers located within a 30-60 minute drive. Free mail-in and drop-off services further make it easier for consumers to get their damaged devices repaired quickly.
Further expanding this care and repair ecosystem, Samsung has now teamed up with iFixit to launch a self-repair program. This is a much-needed change. The world is full of people who can repair their damaged smartphones on their own, at least some of the most common damages. But the lack of genuine parts and proper tools has always been the major issue. Thankfully, Samsung is now addressing that issue.
Self-repairing damaged devices also add to sustainability. So it's good for our planet as well. "We are excited to be consulting with Samsung to help them develop a solution for DIY parts and repair information," said Kyle Wiens, CEO of iFixit. "Every time you fix a device, you're helping the planet."