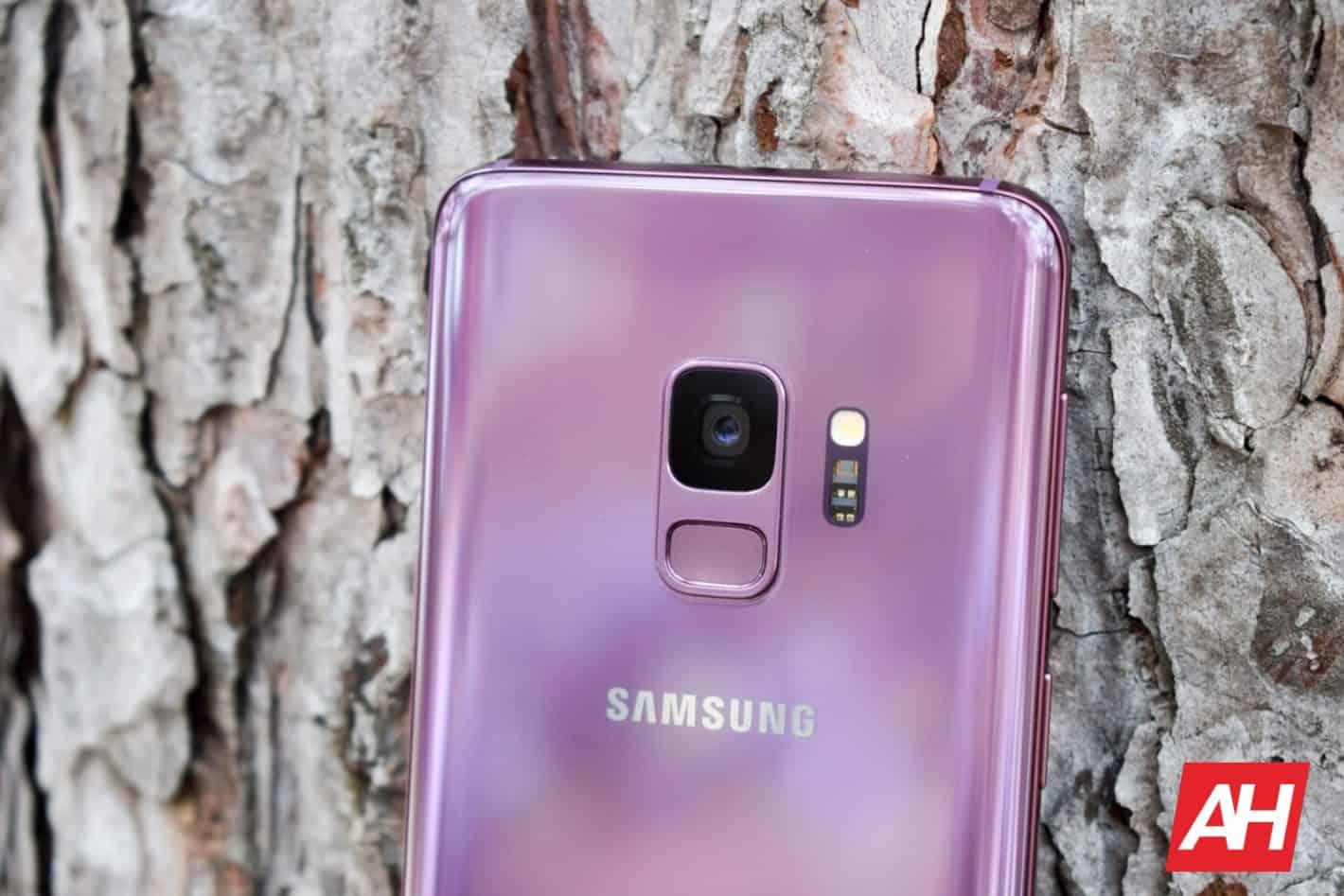 Last month, we spotted the Samsung Galaxy Z Fold2 and Galaxy Z Flip3 being used as futuristic props in the second season of Star Trek: Picard. Now, a 2018 Galaxy flagship was featured in the just-released Disney+ series Moon Knight — the Galaxy S9.
Disney+ aired the first episode of Moon Knight on Wednesday, March 30. According to 9to5Google, the titular character, which is played by Oscar Issac, uses the Samsung Galaxy S9 smartphone during the runtime between 3:28 to 4:05. The device is covered in a protective case that has a cutout for the rear cameras, flash unit, and fingerprint scanner. However, it's unclear whether the device seen is the vanilla S9 model or the Galaxy S9+.
Later in the same episode, some random people/tourists ask Issac's character to capture a photo using the phone. The Galaxy S9 model is shown case-less here. The phone also appears several more times in the episode. Issac uses it to make calls and stay awake.
In addition to the Galaxy S9, the first episode of Moon Knight also features Motorola's foldable Razr smartphone. This phone gets an extended air time throughout the episode, the report confirms. This suggests that Marvel is using whatever devices available to it rather than signing a particular company to sponsor smartphones for it.
Another Samsung smartphone makes it into the TV world
As said earlier, the Galaxy S9 isn't the first Samsung smartphone to appear in a big-name TV show recently. Early last month, we spotted the Galaxy Z Fold2 in the second episode of Star Trek: Picard season two. The Galaxy Z Flip3 then appeared in the third episode of the same season. Since both of these phones are (kind of) futuristic, it's no surprise they found use in a series set at the end of the 24th century.
But Marvel's choice to go with the Galaxy S9 for Moon Knight is quite interesting. It isn't the most powerful and up-to-date smartphone today. Samsung introduced the device in early 2018. It has already completed four years in the market and is reaching the end of its life.
The folks at 9to5Google have also made another interesting discovery related to Disney+. The streaming service is reportedly blocking users from taking screenshots in desktop Chrome and Safari. This isn't a very good idea as it "prevents sharing of viral moments and awareness-raising," the publication notes. We hope Disney+ will consider lifting this limitation soon.