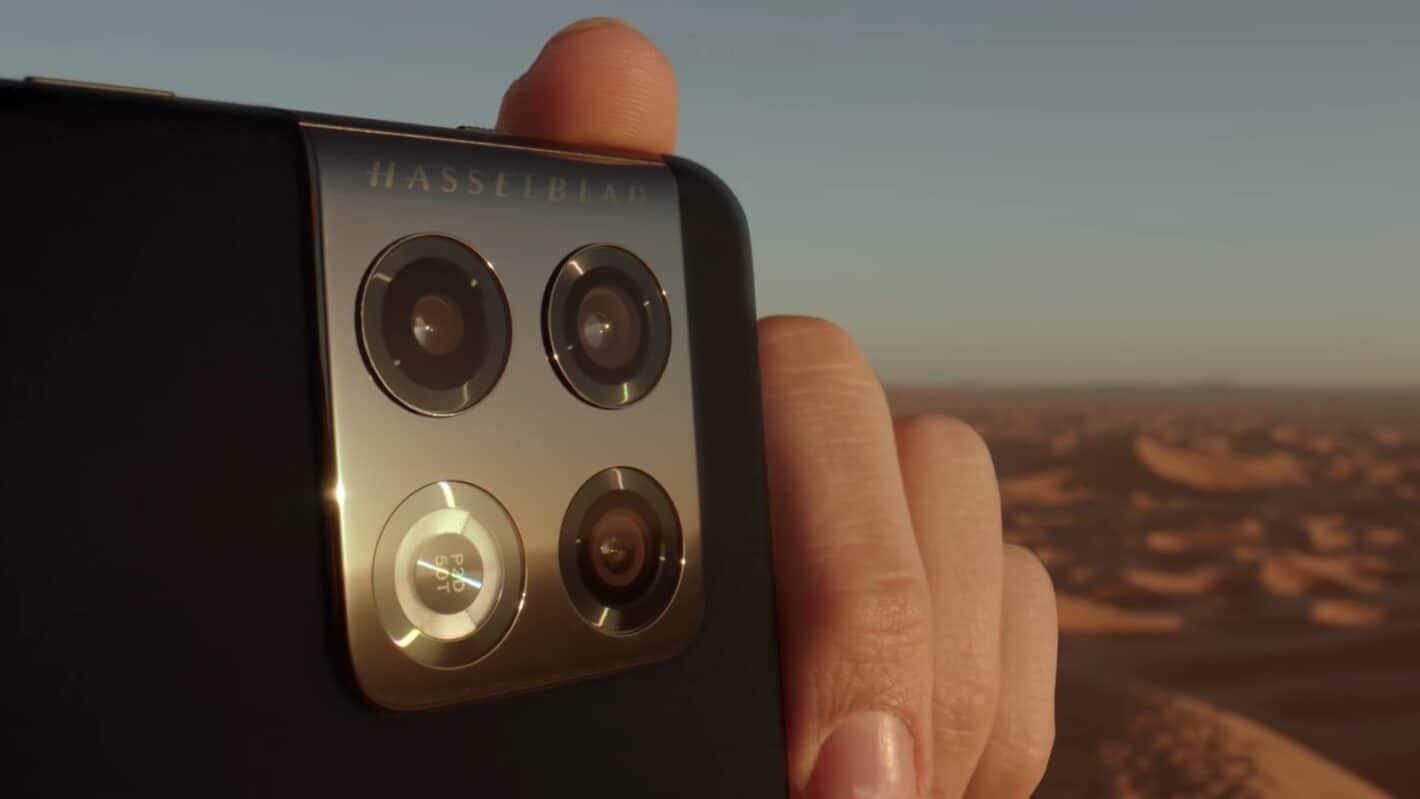 OnePlus launched its new flagship yesterday. Well, it launched the phone for global markets, the device was initially launched in China a couple of months ago. That being said, the OnePlus 10 Pro is its name, and the company shared some official promo videos for the device.
Two OnePlus 10 Pro promo videos have been released thus far
There are two videos in total, one of which is the press event, which you can now watch in case you missed it. That event had a duration of less than half an hour, the video itself has a duration of 35 minutes, but it doesn't start straight away, there's a counter at the beginning. The link is embedded below this paragraph.
OnePlus doesn't exactly beat around the bush during this event. Everything is straight to the point, so you can rewatch it in full in less than half an hour.
The second video that the company released is much shorter. This one is called 'Meet the OnePlus 10 Pro', and it's obviously an introductory video. In this particular video, you'll get to see the device, and some of its features, and the video is embedded below.
The introduction video highlights the phone's camera, gaming features, charging & more
The company highlights the phone's gaming features, along with SuperVOOC charging, which is blazing fast. OxygenOS 12.1 is also highlighted here, as are the phone's cameras. OnePlus once again partnered up with Hasselblad.
OnePlus may actually share some additional promo videos in the near future. We've expected more of them to drop after the launch, but that didn't happen. As a reminder, the company announced only one device this time around.
The OnePlus 10 Pro has a lot to offer. It is fueled by the Snapdragon 8 Gen 1 SoC, while it features a 6.7-inch QHD+ LTPO2 Fluid AMOLED display with a 120Hz refresh rate.
A 5,000mAh battery is also included in the package, and the phone supports 80W (65W in the US) wired and 50W wireless charging. Android 12 comes pre-installed, along with OxygenOS 12.1.
If you'd like to know more about the device's specs, click here, while you can pre-order the device as well, if you're interested.
UPDATE: Another video has been added by OnePlus, and this one shows the phone, some of its features, and highlights the company's recent project where the company sent several OnePlus 10 Pro devices into the stratosphere.