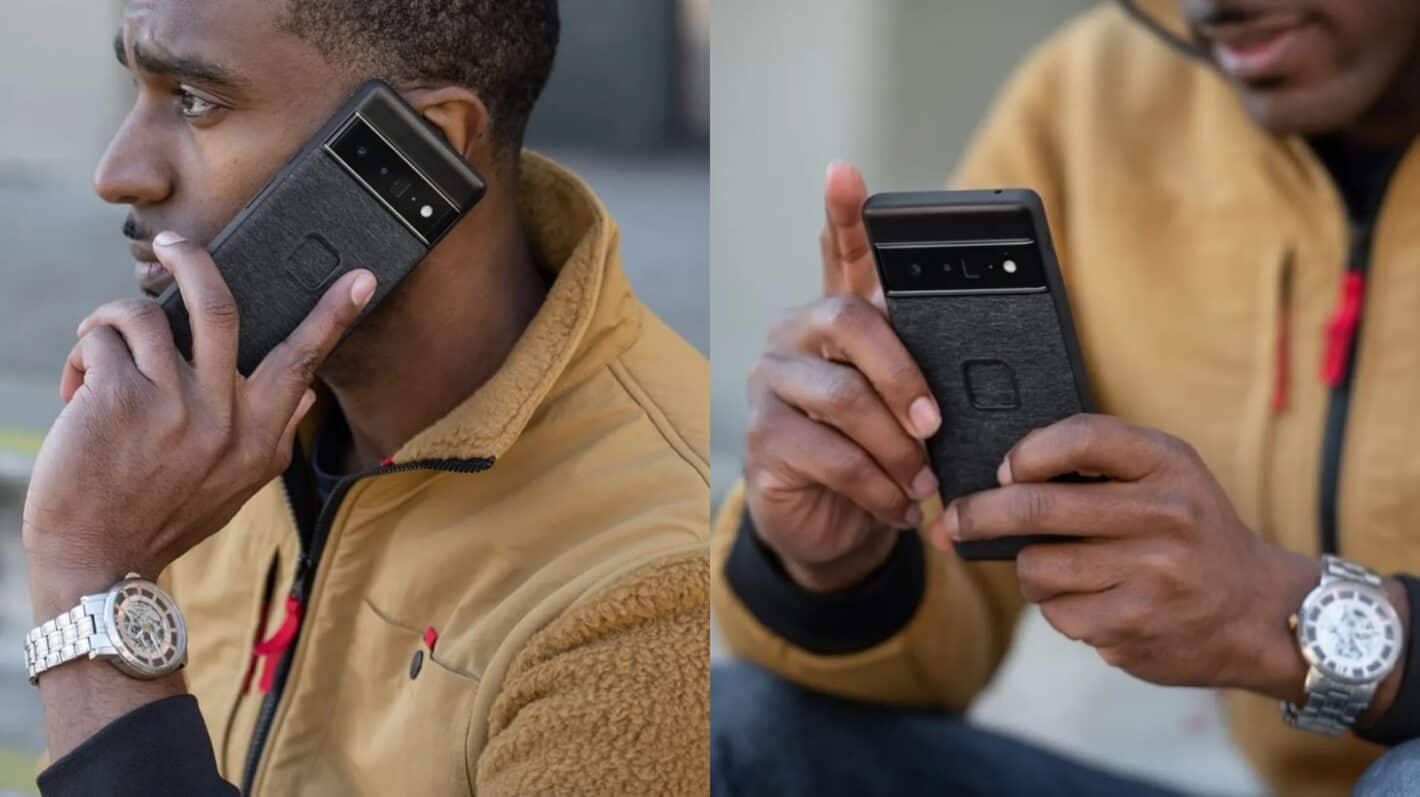 The Google Pixel 6 and 6 Pro can welcome yet another interesting case into the family, the 'Everyday Case' from Peak Design. This company, for those of you who don't know, is very well-known for its everyday bags, travel bags, and even camera accessories.
Peak Design now offers 'Everyday Case' for the Pixel 6 and 6 Pro
This case is made out of polycarbonate, while it has a nylon canvas fabric shell. The case is actually waterproof, and it's 100-percent recycled. We're not sure if the 100-percent recycled applies to the entire case, or just the fabric, but it's probably the former.
Do note that the nylon canvas fabric covers the back of the phone, but only below the camera strip, so like 90-percent of the back. It does make the case feel more premium, that's for sure.
Now, you'll notice a rather interesting detail on the back, a square cutout. Peak Design refers to this as 'SlimLink', and it's there to make this case compatible with Peak Design Mobile Ecosystem of magnetic mounts and accessories in general.
"High-temp neodymium magnets" are included
Peak Design included "high-temp neodymium magnets" and a " high-strength ceramic locking ring". A lip is present on the front side of the device, just to protect the phone from drops. You can drop the phone from up to six feet when this case is on. Do note that Peak Design does not guarantee compatibility with all Qi chargers or screen protectors.
The Pixel 6 Everyday Case weighs 43.2 grams, while the Pixel 6 Pro variant weighs 44.3 grams. The rear wall thickness is 2.4mm, while the side and top bumpers are 3.4mm thick. The bottom TPU bumper is 5.6mm thick. So, this is not exactly the thinnest case around.
The Peak Design's Everyday Case for the Pixel 6 and 6 Pro costs $39.95. It can be purchased in a number of regions, including the US, Mexico, Canada, the UK, Europe, Asia, India, Pacific Rim, Middle East, and Africa. It is technically available in Australia, New Zealand, South Pacific, and the San Francisco store, but it's on backorder in those places.