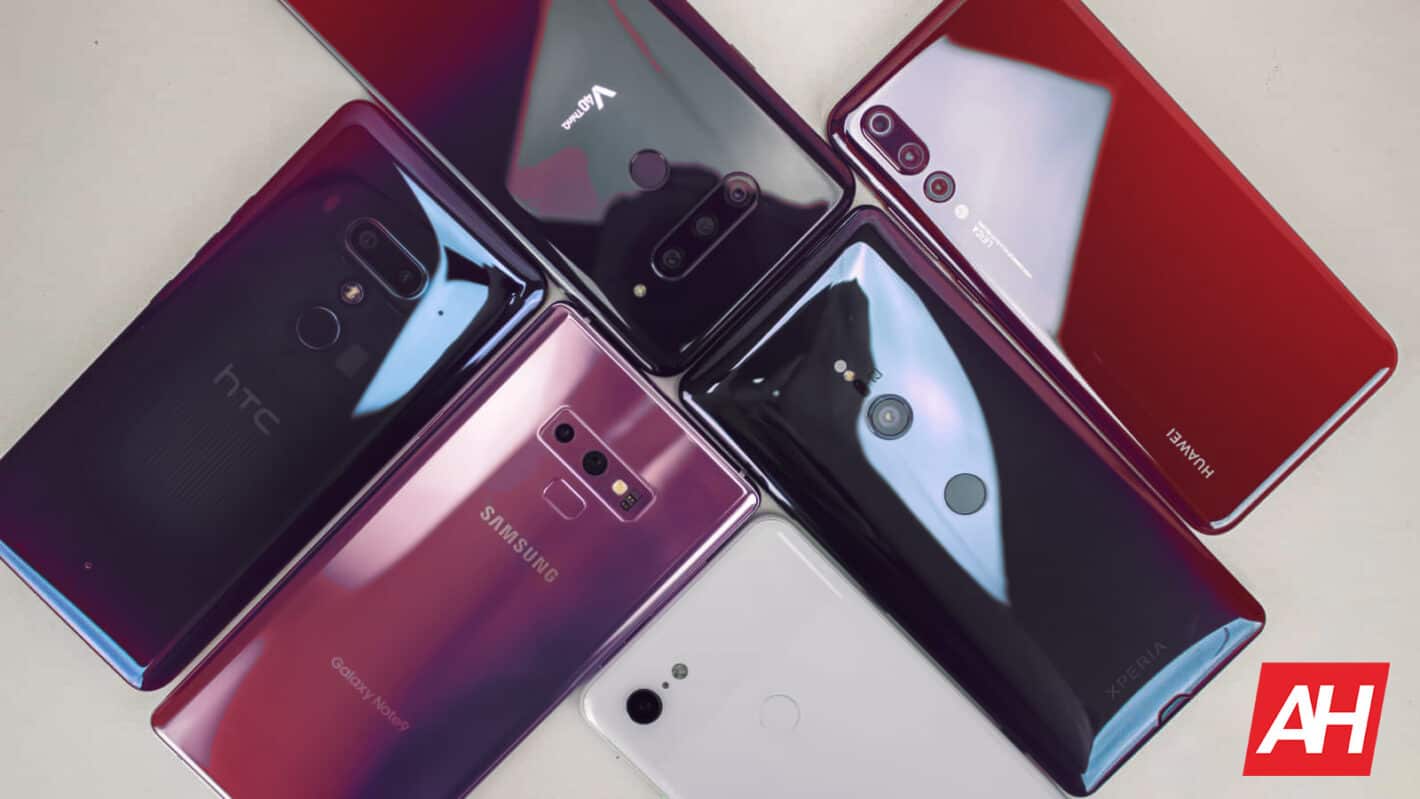 2021 was a big year for the smartphone industry following a massive slowdown in 2020 due to the coronavirus pandemic. As expected, the global smartphone market grew substantially last year, with the year-on-year (YoY) growth in shipments coming in at seven percent. It appears the demand for premium smartphones was a key driving factor. Sales of devices costing $400 or more grew a strong 24 percent YoY in 2021, reaching their highest ever level, research firm Counterpoint Research reports.
Low-cost smartphones usually sell in higher numbers than premium models. That's not surprising at all. For instance, Samsung's entry-level Galaxy A12 was the world's best-selling smartphone in 2021. The device sold a whopping 51.8 million units last year with an average selling price (ASP) of $160. The Redmi 9A with an ASP of just $78 also sold 26.8 million units.
However, as many as seven iPhone models made it into the top ten best-selling smartphones in 2021, two more than 2020. All of them had an ASP of more than 600. This growing craze for iPhones is now driving the whole premium segment (devices with a wholesale ASP of $400 or more) forward. This growth means premium devices accounted for 27 percent of the global smartphone sales last year. That's the highest ever share.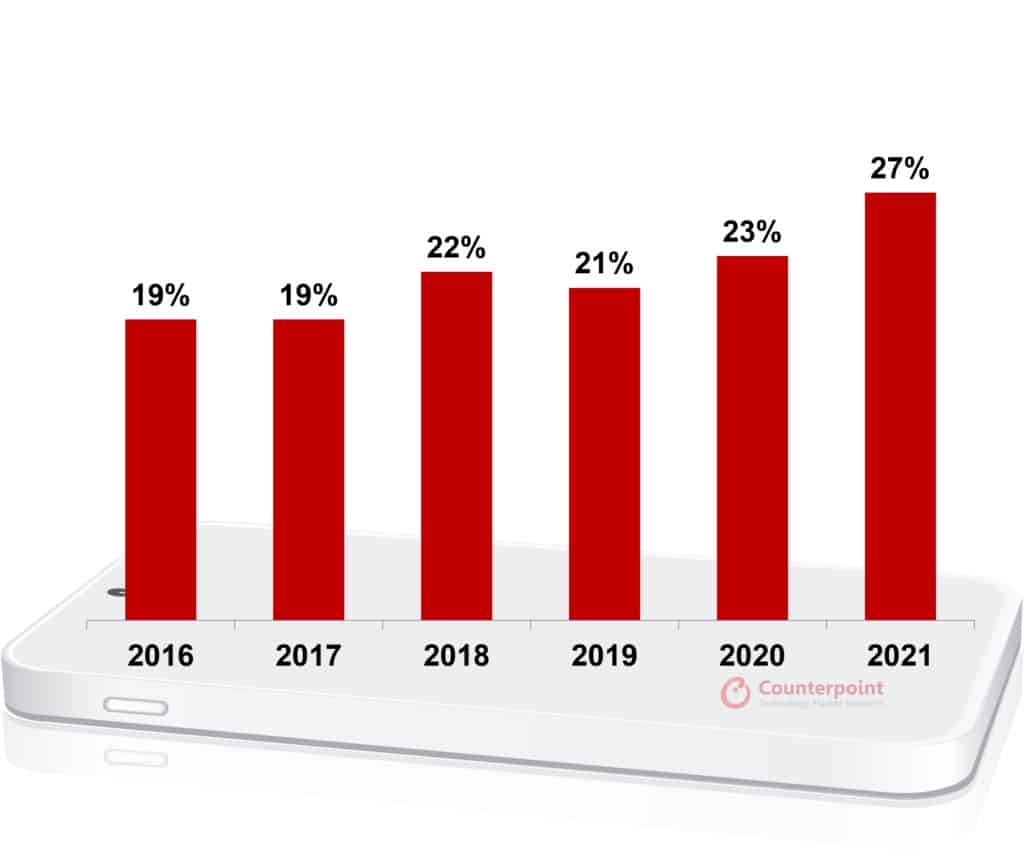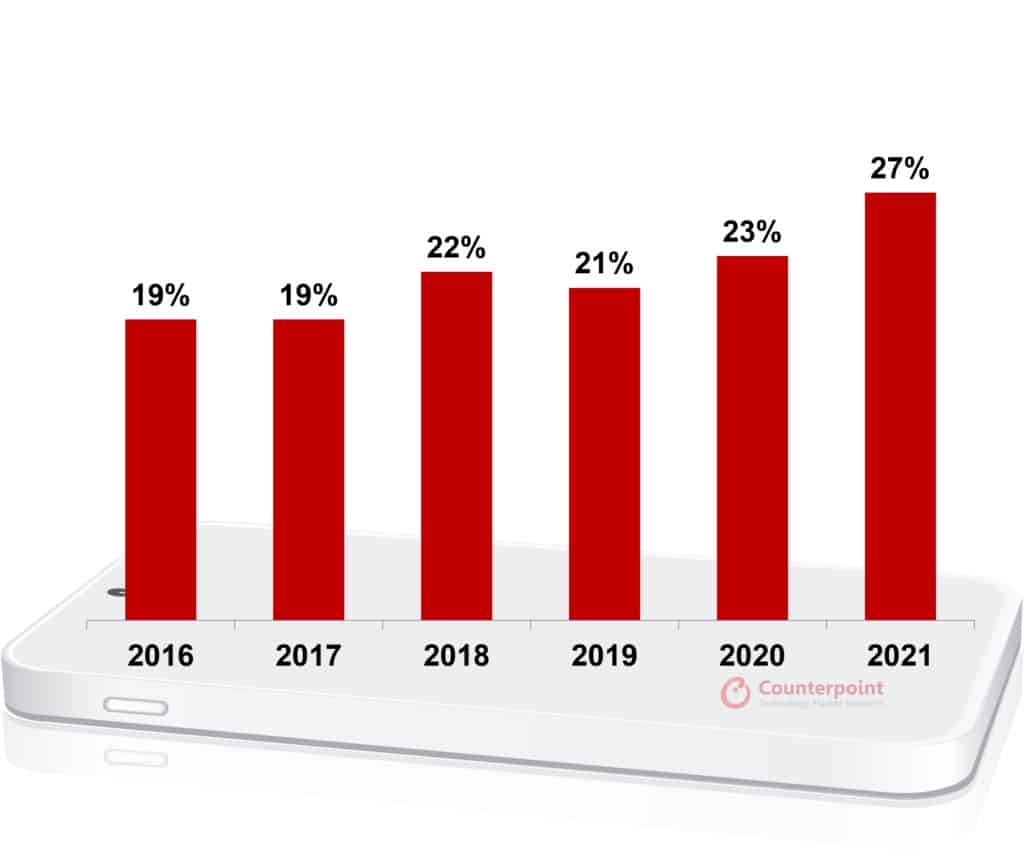 iPhones are leading the charge
Needless to say, Apple was the biggest vendor of premium smartphones in 2021. Perhaps the company is too strong in this segment for any Android OEM to challenge it. The iPhone maker captured a staggering 60 percent share of this market last year, an increase of five percentage points from 2020. The two biggest Android OEMs — Samsung and Huawei — both saw their shares decline from 20 percent to 17 percent and 13 percent to six percent respectively. The likes of Xiaomi, Oppo, and Vivo are growing but their hold in the premium segment is too little to make any dent on Apple's.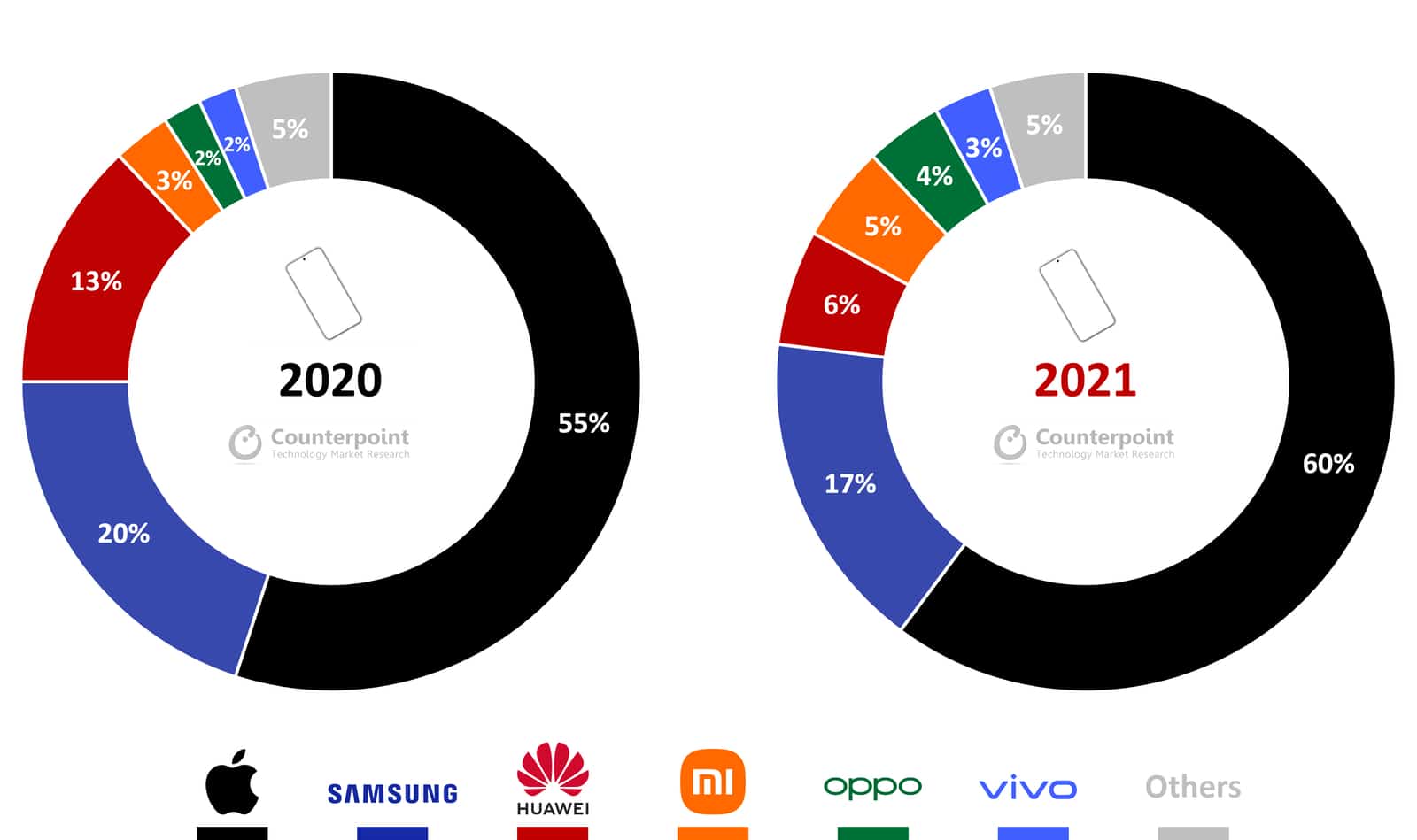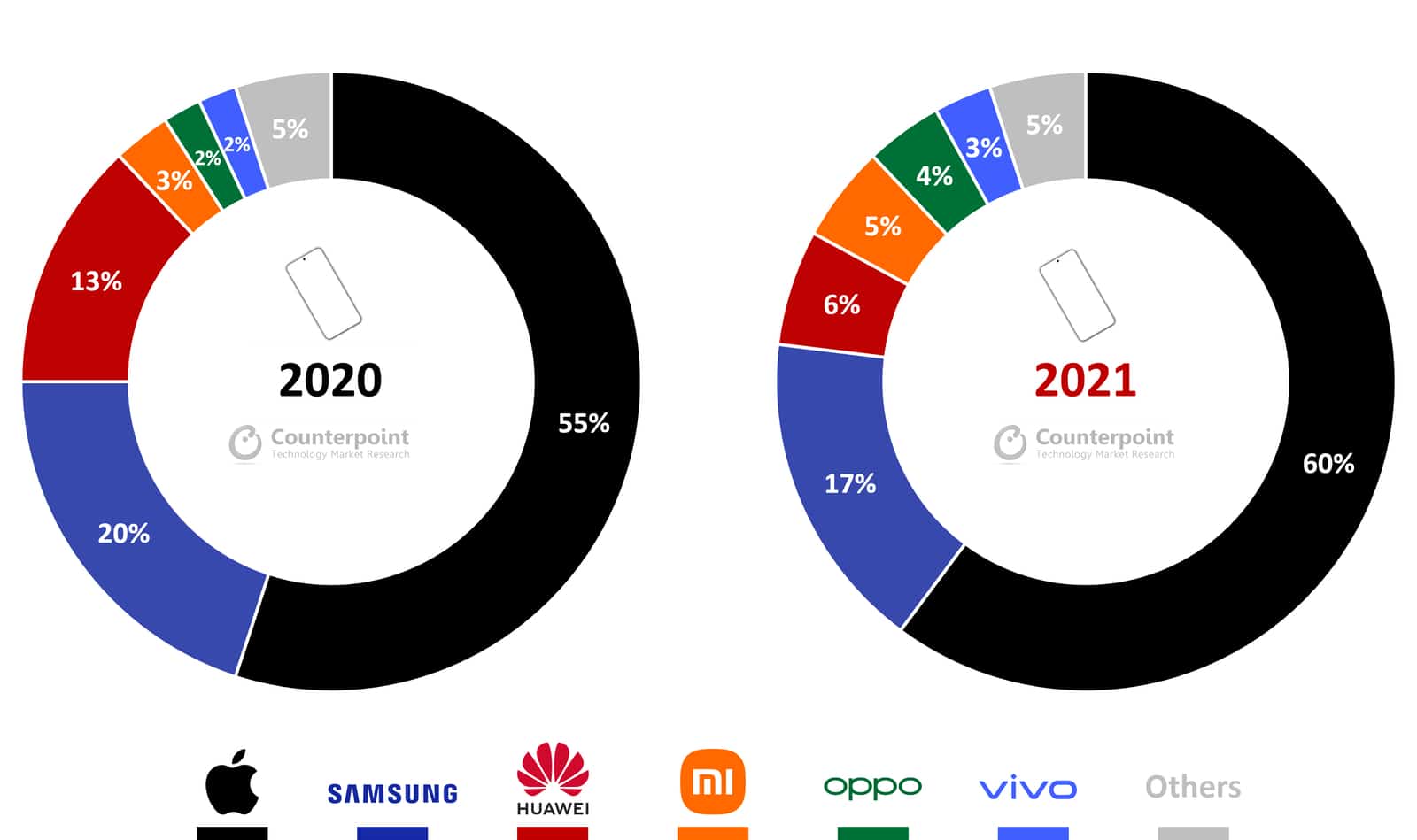 The region-wise breakdown of the market paints an even clear image of Apple's dominance. The iPhone maker was the biggest premium smartphone brand in every region. Samsung came second in most regions but lost the two biggest smartphone markets globally — China and India. It's nowhere to be seen in the Chinese market. Network-wise, most premium smartphones (91 percent) are now 5G-ready.
Interestingly, the smartphone market has a new player in the form of Nothing. Well, the company hasn't launched a device yet but it's coming later this year. And founder Carl Pei is claiming to redefine premium Android smartphones with the first Nothing model. He wants to rival iPhones.
Pei certainly has the expertise having previously co-founded OnePlus (now an Oppo sub-brand) as a premium Android smartphone brand and made it a global success. But it's always easier said than done. Apple's customer retention is too strong, so Nothing has its task cut out. Time will tell whether the weirdly named company can revolutionize the smartphone market.