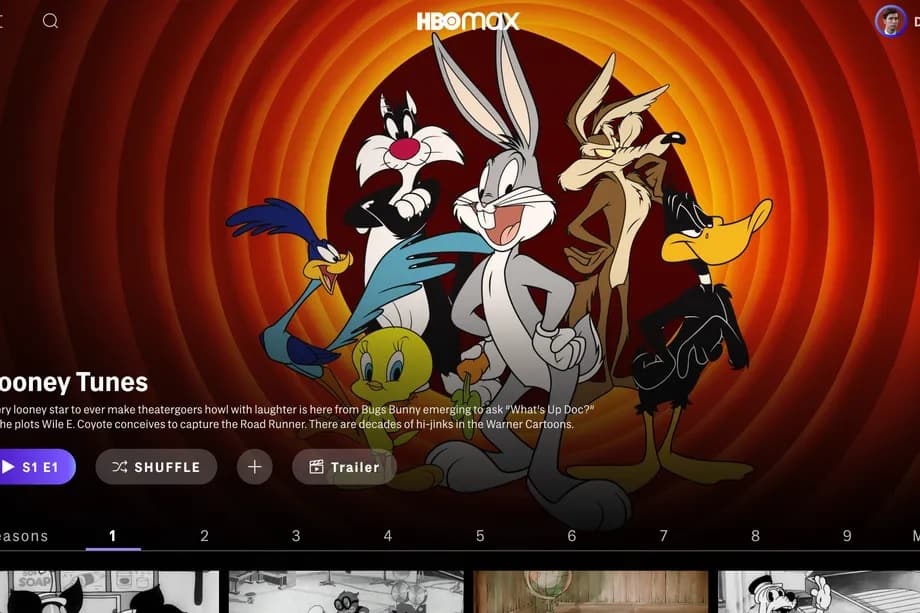 HBO Max is adding a "shuffle" option to its platform. This feature will randomize the episodes of a selected TV show or series for times when you can't decide where to start. For example, if you want to watch a sitcom, say Friends, but don't know which episode to watch, the shuffle button will randomly select an episode for you.
This implementation of the shuffle feature by HBO Max is a bit different from that of Netflix. The latter added the functionality in January 2021 and instead of randomizing the episodes of a series, it randomly finds something new for you to watch based on your interests and viewing history. You don't require to scroll endlessly to find a title that may interest you. Netflix will automatically find it for you, so you never run out of shows to watch.
HBO Max, meanwhile, doesn't want to find your next viewing obsession. You have to manually select a show and the streaming service will randomly play an episode from it. This may only work fine if you just want to watch a sitcom to get some laugh rather than diving deep into the series. But if you want to watch a mystery series such as The Mentalist, randomly playing episodes may not be the best idea. You might be left scratching your head as to what's going on.
Now, if that sounds weird to you, there's something weirder here. This episode-shuffling feature works for only 45 shows (listed below). So it massively limits the content discovery capabilities. It's unclear whether the company plans to add more titles in the future. Hopefully, it will.
The shuffle feature on HBO Max is now rolling out on the desktop
According to the company, the shuffle button was one of the most requested features by HBO Max subscribers. We wonder whether the request was for this very implementation. Nonetheless, if you're an HBO Max subscriber, you should now be able to see the shuffle button for the following 45 shows on the desktop. The rollout on the desktop version of HBO Max began earlier this week globally. There's no word yet on the feature's availability on mobile and TV apps.
A World of CalmAdventure TimeAnthony Bourdain: Parts UnknownApple & OnionChappelle ShowCourage the Cowardly DogCraig of the CreekCurb Your EnthusiasmEd, Ed and EddyERFlight of the ConchordsFresh PrinceFriendsFull HouseGreat Pottery ThrowdownHot OnesHow It Really HappenedImpractical JokersKey and PeeleLooney TunesMartinMike & MollyRegular ShowReno 911!Rick & MortyRobot ChickenScooby-Do, Where Are You!Selena + ChefSesame StreetSouth ParkTeen Titans Go!The Amazing World of GumballThe Big Bang TheoryThe BoondocksThe MentalistThe MiddleThe NannyThe OfficeThe Shot: UninterruptedTom and JerryTotal DramaramaTwo and a Half MenWe Bare BearsWhose Line is it AnywayYoung Sheldon