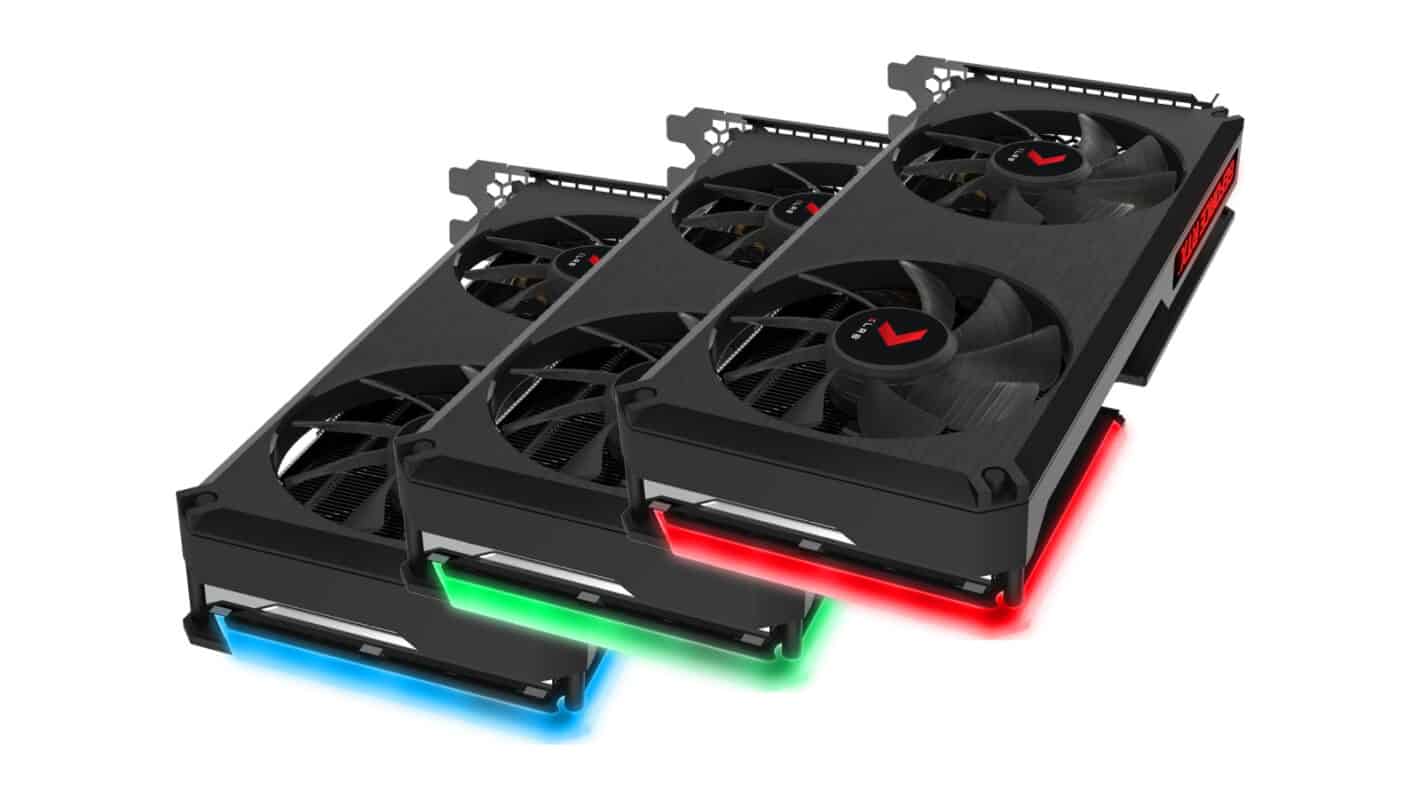 PNY has stocked some RTX 3060 Ti GPUs and has made them available as of today through its Amazon store. If you act fast, you might be able to score one yourself. That is, if you're lucky enough to place one in your cart and can finalize the purchase.
Graphics cards like the PNY XLR8 Dual Fan RTX 3060 Ti GPU have been extremely hard to get a hold of. It's now been close to a year and a half since NVIDIA announced and released its first 30-series cards. And it's just as hard to find and purchase one today as it was the day the first cards came out back in October of 2020.
This of course accounts for all 30-series cards including the 3070, 3080, and 3090. Which makes it all the more essential that if you're still trying to get a 30-series upgrade for your own PC, you may want to jump on this chance from PNY.
The PNY XLR8 Dual Fan RTX 3060 Ti won't last long
As hard as it's been to get a hold of a new GPU for the past year, PNY's stock of this card likely won't last long. In fact, at the time of writing there is only 9 left in stock. Although there's no indication of how many there were to begin with.
This card is built on NVIDIA's Ampere architecture and has a 1410MHz core clock and 1665MHz boost clock speed. It comes with 8GB of GDDR6 RAM, and is using 4864 CUDA processing cores. It also supports the PCIe 4.0 interface and the dual fans should help to keep the temperatures down while you play demanding games.
And if you're a fan of RGB lighting, you're in luck. Because the PNY XLR8 RTX 3060 Ti has RGB lighting in two noticeable locations. Behind the GeForce RTX branding on the side, and alongside one of the edges while wrapping around the corner.
Since this is an RTX 30-series GPU, it allows for NVIDIA's most up to date graphics features like Ray Tracing and DirectX 12 support. Additionally, it has ports for DisplayPort 1.4a and HDMI 2.1. Though you'll still need an HDMI 2.1 monitor to take advantage of the HDMI 2.1 benefits.
The card retails for $719.99 while supplies last. Which as noted above, won't be long.
PNY XLR8 Dual Fan RTX 3060 Ti