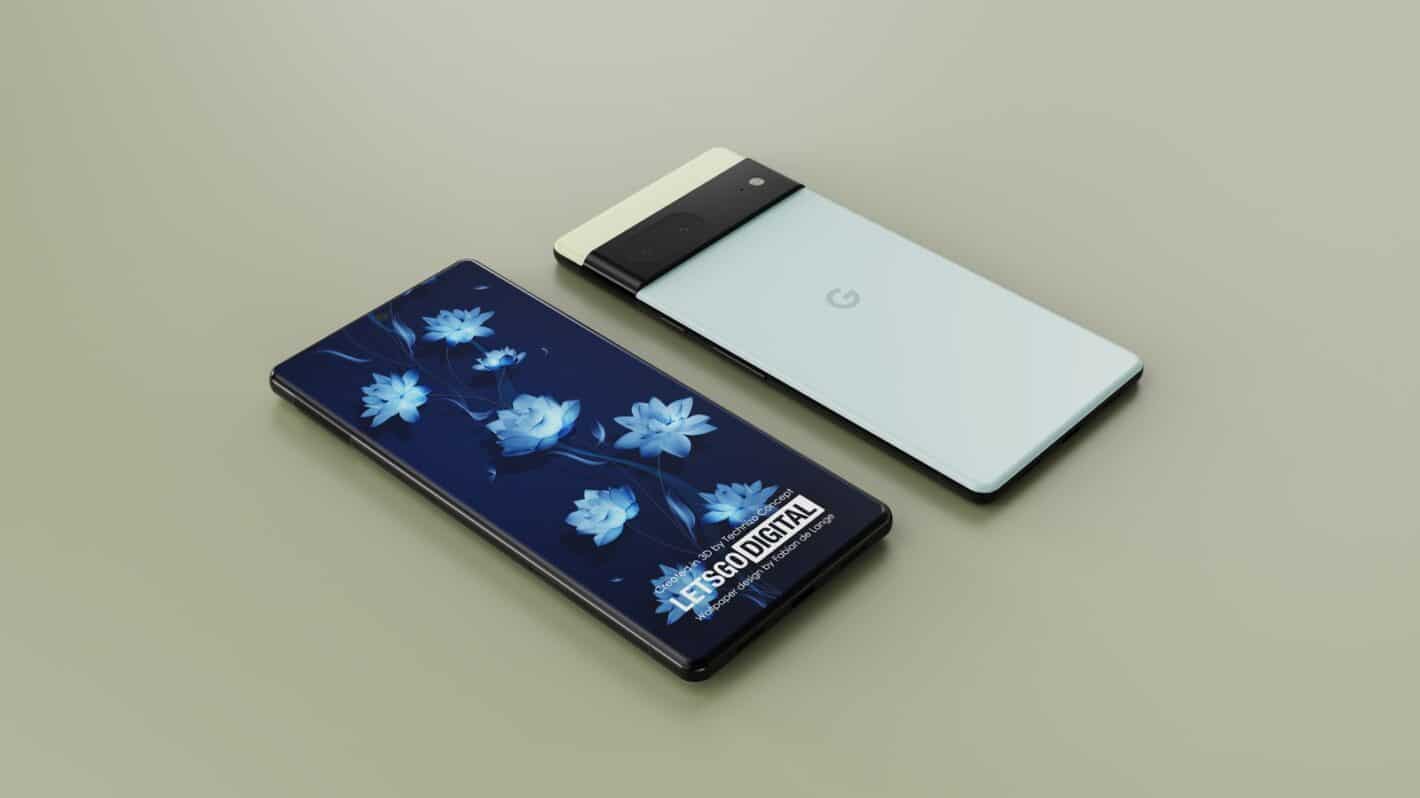 A realistic Google Pixel 7 concept design just appeared in a video format. Letsgodigital and Technizo Concept partnered up once again to deliver this design. It is based on CAD-based renders of the device, so it's likely quite accurate.
This Pixel 7 concept design is inspired by CAD-based renders
This design got presented in a video format, and it looks quite sleek. The Google Pixel 7 will resemble its predecessor quite a bit. Its camera sensor alignment will be a bit different, and the camera strip color will be reflected on the side frame as well.
Other than that, you'd be hard-pressed to find a design different. The Pixel 7 will be made out of metal and glass, while it will include a display camera hole, which will be centered. Its display will be flat, by the way, and for the most part, so will its backplate.
That camera strip on the back will protrude once again, all the way from the left to the right side of the phone's back. The camera sensors will sit on the left side of the camera trip, while the microphone and an LED flash will be placed on the right.
Several different color options are shown in the video below
The portion above the camera strip will be in a slightly different color than the backplate, as was the case with the Pixel 6 series. The designer shared several different color variants in the video that is embedded below.
The power/lock button, and volume rocker buttons are all placed on the right side. The power/lock button is once again placed above the volume up and down keys, as per usual when it comes to Pixel phones.
Google's Pixel 7 handset is expected to include a 6.3-inch display this year, so it'll be slightly smaller than the Pixel 6's 6.4-inch panel. The 'Pro' model will include a larger display, of course.
Both of these smartphones are expected to arrive in late Q3 or in Q4. Google's first foldable smartphone may actually launch alongside these two devices, we'll see.
If you'd like to know more about the Pixel 7 and Pixel 7 Pro, feel free to check out our previews that are linked in this sentence. While we wait for more information, feel free to check out the concept design below.