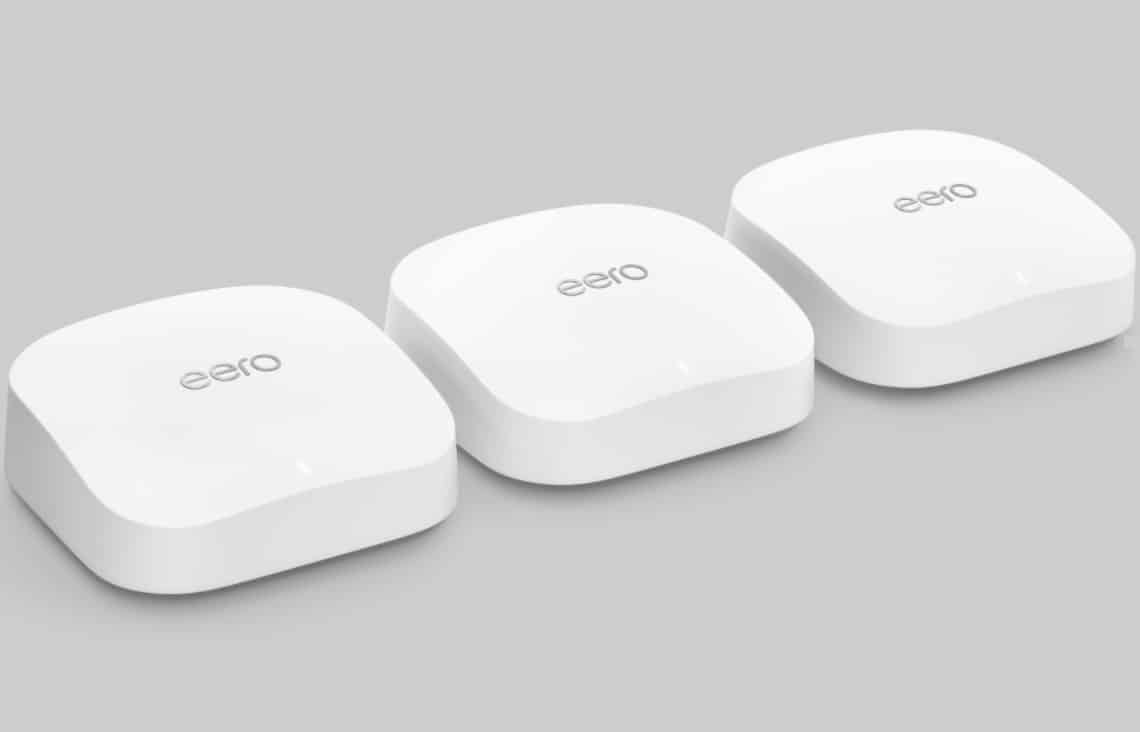 Eero, the Amazon-owned brand known for its home Wi-Fi systems, is adding a couple of more devices to its lineup — Eero Pro 6E and Eero 6+. Both of these were spotted in the FCC database in January. The existing Eero 6 is also seeing a price drop following the arrival of the new models.
Eero Pro 6E specifications and price
The Eero Pro 6E is the company's first Wi-Fi 6E-enabled mesh router. This gives you access to the new 6GHz Wi-Fi band, which should enable faster connection speeds with lesser congestion. Eero promises speeds of up to 2.3 Gbps (1 Gbps wired and 1.3 Gbps wireless) with this tri-band Wi-Fi system. It also claims simultaneous coverage support for over 100 devices. This mesh Wi-Fi system from Eero features one 2.5 GbE and one 1.0 GbE ethernet port.
Unfortunately, not many current crops of devices are compatible with Wi-FI 6E. Unless you have one, you might have to rely on the long-existing dual-band (5GHz and 2.4GHz) Wi-Fi, which could mean slower speeds.
The Eero Pro 6E mesh Wi-Fi system is available as a single router, pack of two, or pack of three. The systems cost $299, $499, and $699 respectively. Eero claims coverage area of up to 2,000 square feet with a single router, 4,000 square feet with two, and 6,000 square feet with the three-pack system.
This is a $100 price hike from the existing Eero Pro 6 system, which is also a tri-band router but doesn't support the 6GHz band. Instead, it boasts one 2.4 GHz band and two 5GHz bands. So the new Wi-Fi 6E-capable system is priced quite aggressively.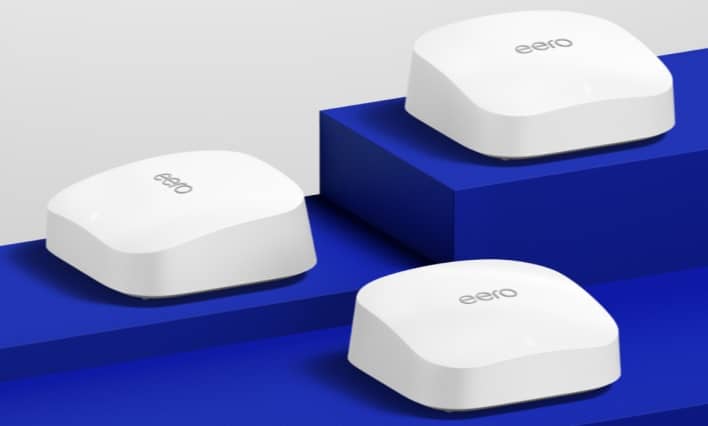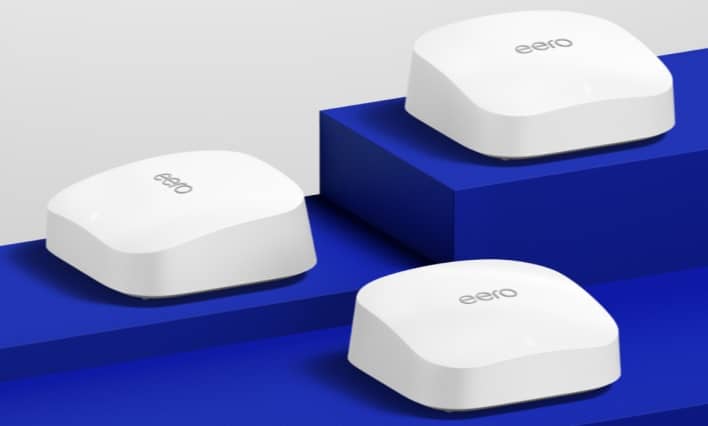 Eero 6+ specifications and price
The Eero 6+ is a little humbler router that only supports dual-band (5GHz and 2.4GHz) Wi-Fi. It has two 1.0 GbE ethernet ports and can offer coverage for up to 75 devices simultaneously. In terms of coverage area, Eero claims up to 1,500 square feet with a single router, 3,000 square feet with a two-pack, and 4,500 square feet with three of them. They cost $139, $239, and $299 respectively.
As said before, the Eero 6 is getting a price cut following the launch of its successor. The 2020 model now costs $89 for one router, $199 for one router and two add-ons, and $249 for three routers.
"Eero 6+ is the most affordable gigabit-capable eero system, with access to 160 MHz radio channels for fast connectivity for activities like AR, VR, and 8K streaming," the company said in its press release announcing the new products. Both Eero Pro 6E and Eero 6+ are now available to purchase from Eero's official website as well as Amazon, its parent company. However, the one-pack units aren't shipping until May.