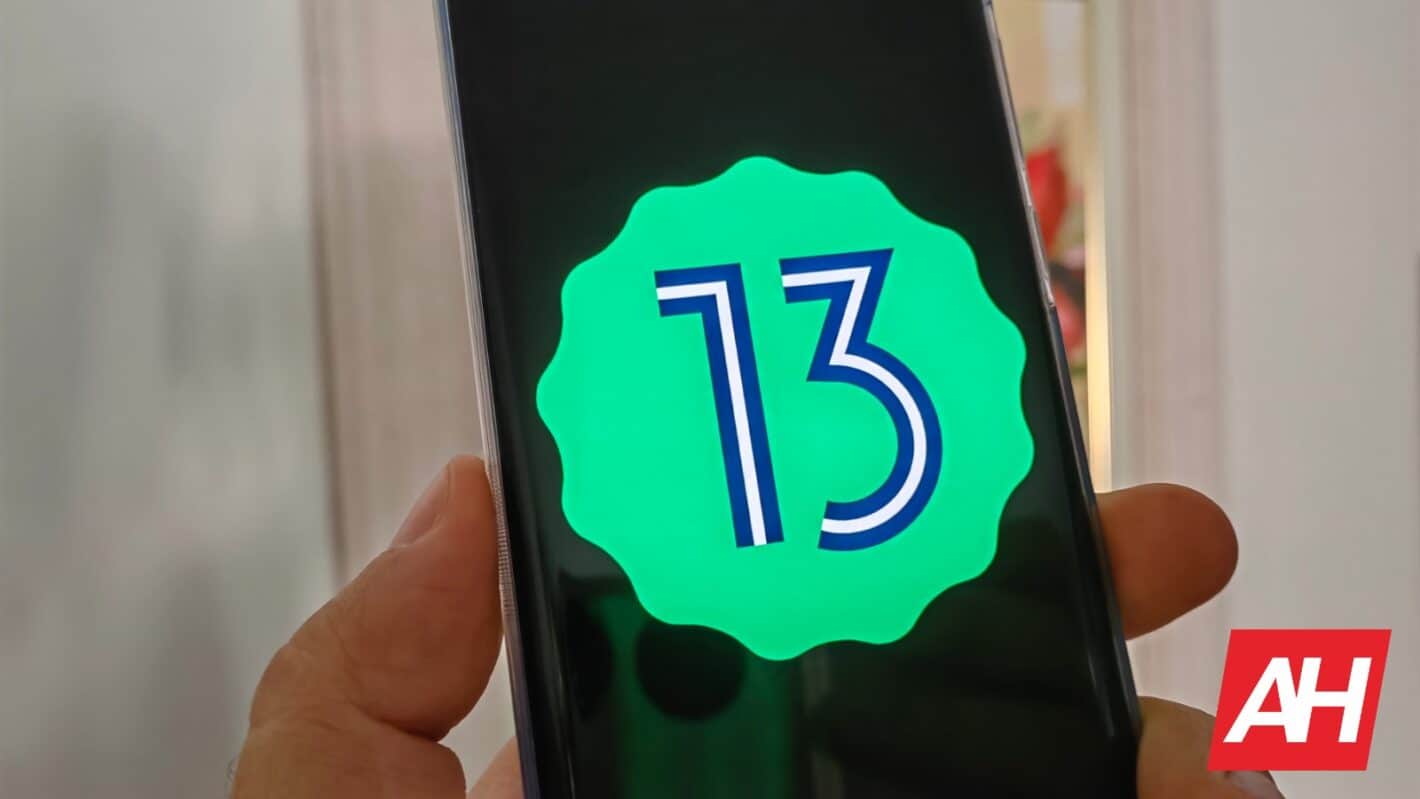 According to Phonearena, Google is working on a new feature for Android 13 that will automatically enable dark theme while users are in bed. The Android 13 beta is launching soon, so we should see this feature make its way there.
As the time spent on smartphones increases, different applications pay more attention to adding Dark themes. Android 13 now wants to bring the Dark theme in a creative and automatic way. Activating the Dark theme on Android 13 would be based on the setting entered on the Digital Wellbeing app.
Automatically activating the Dark theme has benefits for users. First, it prevents damage to users' eyesight. They no longer have to look at a bright screen with a white background in the dark. Also, activating the Dark theme on phones with an AMOLED display can save battery power.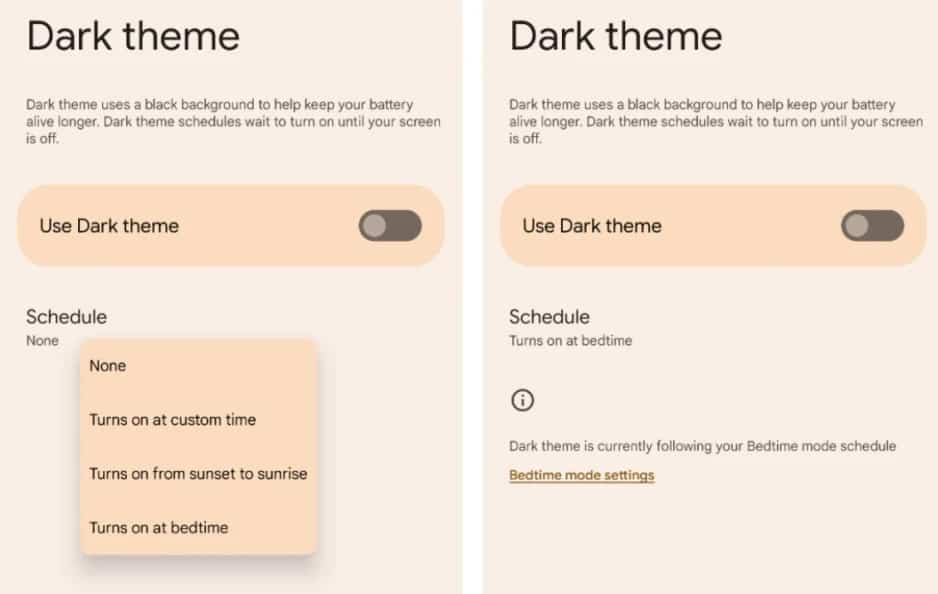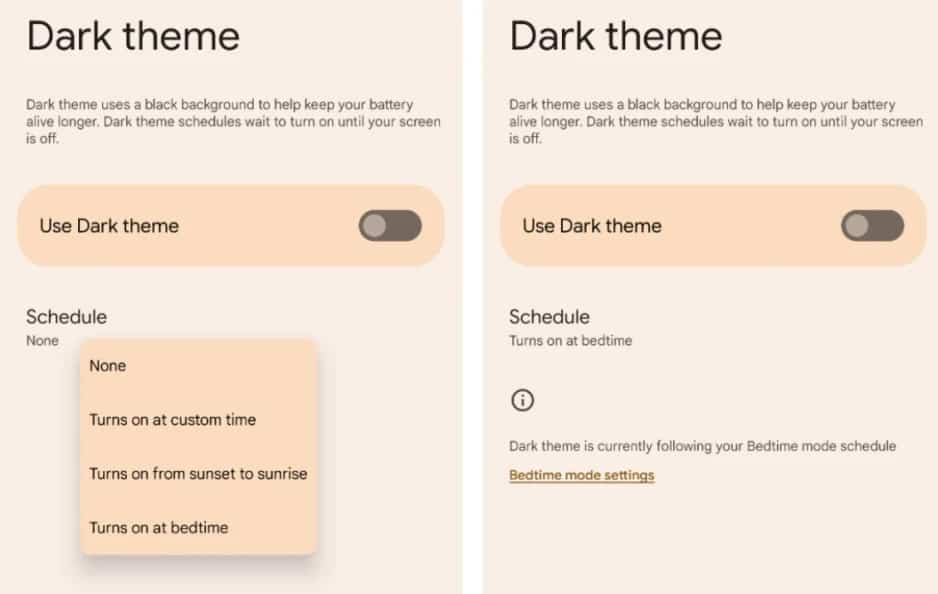 Many Android phones now allow users to activate the dark theme manually. However, turning it into an automatic process would be more delightful for users, as it eliminates the need for scrolling between menus.
Activating dark theme on Android 13 would be more convenient
The feature may arrive on the Android 13 beta, and beta testers might be able to check it to see whether it is working well. The usual path for reaching the feature would be Settings > Display and toggling on the Dark theme.
On that page, users are free to choose between multiple options for automatically activating a Dark theme. As per the Phonearena report, users can choose to have no schedule, have the Dark theme turn on at a custom time set by the user, have the Dark theme turn on from sunset to sunrise, or have the Dark theme turn on at bedtime.
To dig more into Android 13 specifications, it's good to know that this version is codenamed "Tiramisu." Also, it comes with more dynamic color options and smaller icons for silent notifications. Moreover, it allows for having six apps on the taskbar.