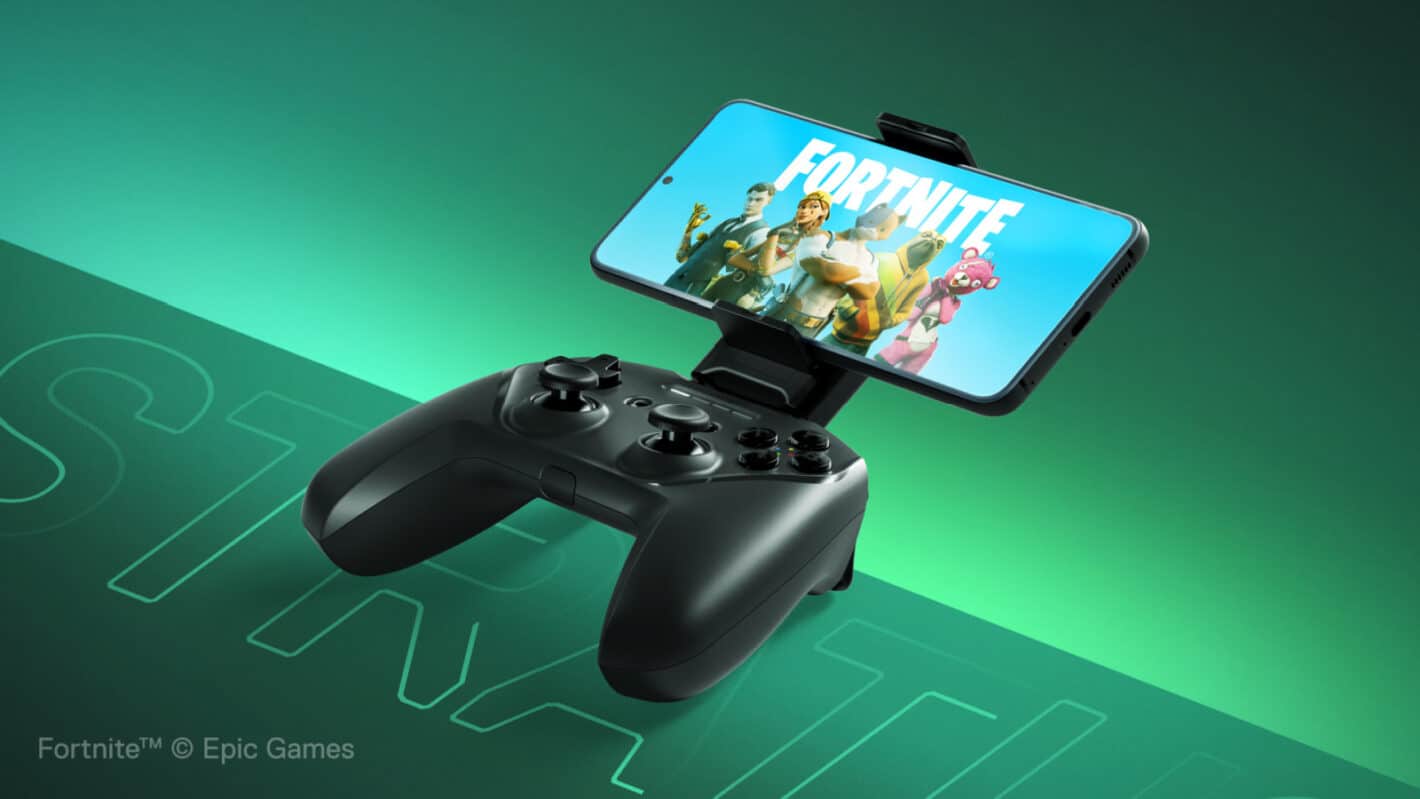 SteelSeries today has announced the Stratus+ mobile gamepad, an evolution of the original Stratus and Stratus Duo controllers that it's offered for years now. While the controller may look just about the same on the surface, there's a few subtle changes.
Though, don't let the use of the word subtle fool you. These are changes that will undoubtedly improve the user experience quite a bit. For starters, it comes with much better battery life. And since this is a Bluetooth controller you'll need to charge every once in a while, an improvement on battery life is one of the biggest changes.
The controller charges faster too. Providing up to 12 hours of game time in just 15 minutes according to SteelSeries. So when you eventually do have to charge it, you'll be back up to full power at a much quicker pace. Letting you get back to gaming sooner.
The SteelSeries Stratus+ gamepad now has a 90+ hour battery
Compared to the Stratus Duo, the last iteration of this gamepad, the Stratus+ makes a big leap in battery power. Going from 20+ hours to 90+ hours, and coming with fast charge so the controller has less down time.
The one thing to keep in mind is that SteelSeries specifies 90+ hours when using it for mobile gameplay. So the battery life may change if you use it for things like cloud gaming. When it comes to compatibility, the Stratus+ is designed for wireless use with mobile and Chromebooks. SteelSeries even recommends using it with GeForce NOW.
It will also work for desktops running on Windows, though you'll need to use it with a USB cable for that. Whereas the mobile and Chromebook compatibility uses Bluetooth Low Energy for the connection.
Another added bonus is that the controller now comes with a slim profile phone mount in the box. Before you would have had to purchase the accessory separately but SteelSeries is tossing it in the box this time. The SteelSeries Stratus+ gamepad is available now for $59.99 over at the SteelSeries website.
Or you can pick up the Stratus Duo on sale for $41.99 if you want to save a little money.
SteelSeries Stratus+